President
Harold Goodman
Santa Maria Properties
1st Vice President
Dan Shepard
Shepard Eye Center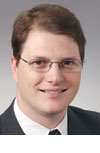 2nd Vice President
Terri Lee Coleman
Allan Hancock College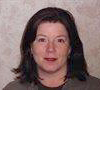 Secretary
Jim Diani
A.J. Diani Construction
Treasurer
Brooks Wise
Heritage Oaks Bank
Brooks Wise joined Heritage Oaks Bank in March 2014 when it merged with Mission Community Bank, where he served as president and a member of the board of directors. Brooks has over 30 years of California banking experience in bank management, business development and commercial lending. In his current role Brooks oversees the Bank's commercial lending team activities in Santa Barbara and Ventura Counties. Brooks received a bachelor's degree from Cal Poly, San Luis Obispo and is a graduate of the Pacific Coast Banking School. He also serves on several community non-profit boards and is a former chairman of the Santa Maria Valley Chamber of Commerce, a former president and current board member of the Boys & Girls Club of Santa Maria Valley, a former president and current board member of Coastal Business Finance, an SBA Certified Development Corporation, Treasurer of the Santa Maria Police Council and a former president and current board member of the Cal Poly Mustang Athletic Fund.
Executive Vice President & Market President, Santa Barbara and Ventura Counties
Past President
Jerry Schmidt
Pacifica Real Estate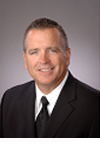 Gerry is one of the Principals of Pacifica Commercial Realty, the Central Coast's largest commercial real estate firm. As a licensed Real Estate Broker, Jerry specializes in the Industrial Sector of the Central Coast real estate market. For the past 14 years, he has served the City of Santa Maria Police Department as a Sworn Reserve Police Officer. In addition to being one of the Founding Members of the Santa Maria Police Council, Jerry currently serves on the Executive Committee as Past President of the Police Council after serving two consecutive one-year terms in office. Jerry has Chaired the Golf Tournament and Comedy Night Event since its inception 8 years ago. He and Stephanie, his wife of 25 years have raised their three children in Santa Maria.
Greg Beebe
Lee Beebe Construction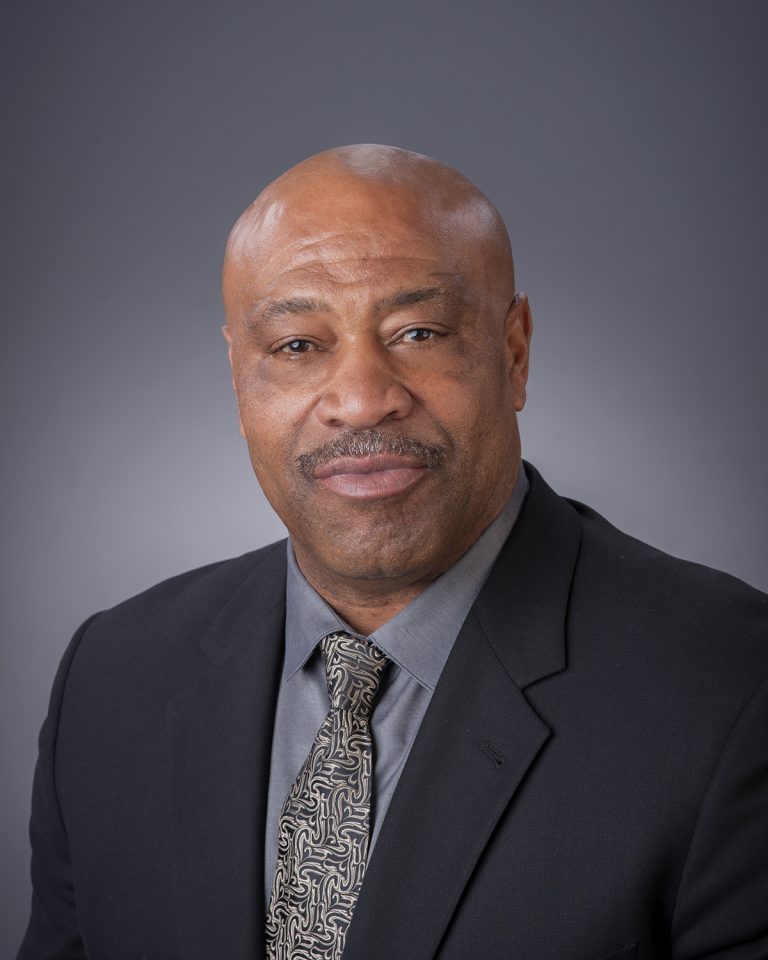 Mark Blackford
Sign Craft       
Doug Coleman
Coleman Forensic Services
Jay Conner,GRI
Century 21 Real Estate
For the past 35 years Jay Conner has done just about everything one could possibly think of to benefit the Central Coast community. His passion is to find an unmet need and then make something happen. He has founded or served on the boards of numerous non-profit organizations such as Honor Flight Central Coast California, Footprinter Chapter #73, Co-Founder of the Annual COPS "n KIDS Field Day., San Luis Obispo Sheriff's Foundation, Santa Maria Police Council, is an Alumni of both the FBI and DEA Citizen Academies, recipient of the prestigious FBI "2013 Directors Community Leadership Award" and is currently a founding member and President of the Santa Ynez Chamber of Commerce. He is also an Army Veteran, honorably discharged as a Sergeant in 1968. After a 42 year career with PG&E, Since 2007, Jay has continued his passion for helping people through becoming a Realtor with Century 21 Hometown Realty. For the past 5 years he continues to inspire others by dedicating his energy to helping raise the awareness for the early detection and education ovarian cancer and in 2016 is a Co-Founder of the Teal Journey Ovarian Cancer Foundation.
http://www.ConnerCoastandCountry.com/
Nabil Fadel
Seven Stars Market
Jim Glines
Community Bank of Santa Maria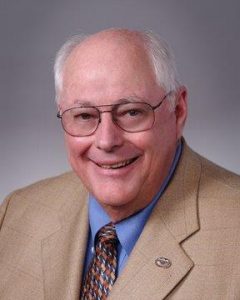 Chief Executive Officer, Community Bank of Santa Maria
2001 California State Champion Auctioneer
2005 Santa Maria Valley Chamber of Commerce "Citizen of the Year"
2008 Santa Maria Elks Lodge #1538 "Citizen of the Year"
Mark Gomes
Mark Gomes Construction   
Les Graulich
Plantel Nurseries
Les Graulich has 35 plus years of experience in Business Management, Finance, Tax preparation, Accounting, and Management Consulting. He has served 30 of those years as President/ CEO or CFO of various corporations. He owned his own accounting and management consulting company in Colorado, and well as his own Insurance Company writing business in five states around Colorado.
Mr. Graulich was CFO for a start-up frozen vegetable processor, which grew significantly and was eventually sold to a publicly traded company (Dean Foods).
Mr. Graulich was CFO for Oxnard Frozen Food Cooperative and was instrumental in the restructuring period. The company grew by over 300% in four years. While with Oxnard Frozen Foods I was a Member of the Management Council for the Farm Credit System Bank for Cooperatives in Sacramento. The business was then acquired by an existing frozen food processor and the older facility was sold to a large grower in the area.
He also served as CFO of a large steel fabrication company and a Petroleum Distribution Company both companies grew substantially over a period of five years. The Steel Fabrication Company was acquired by a publicly traded corporation, and is now owned by Chicago Bridge and Iron Inc.
Mr. Graulich took over as President/CEO of the Petroleum Distribution Company, and participated in growing the company to a full service equipment distribution company with exclusive distribution agreements with multiple manufacturers. The Company became a Gilbarco gasoline dispenser, certified service and warranty representative, and had service contracts with major oil companies such as Chevron, Exxon, and Arco. The Company grew to multiple locations in California, Nevada, and Washington State. Mr. Graulich also served as President/CEO for a Service Station Construction Company in La Vegas, Nevada.
Mr. Graulich has participated in IPO/ M&A activities, and has served as a consultant and director, for several technology companies.
Les is currently serving as CFO and Secretary/Treasurer for Plantel Nurseries, Inc. a large vegetable transplant nursery in Santa Maria, CA. Les also is an active Board Member of the Corporation. Plantel has grown by more than double since joining the Company.
Les is also a member and active on the Board of Directors for United Ag, Santa Maria Fair Park Foundation, and Santa Maria Police Council
Dan Lillard
Murray-Murray Insurance
Mike McCormick
Rancher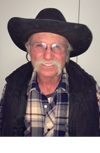 Glenn Morris
SMV Chamber of Commerce
Glenn Morris currently serves as President and CEO for the Santa Maria Valley Chamber of Commerce.  In this role, he provides leadership for the Chamber's role as the leading business service, economic development, and tourism promotion agency in northern Santa Barbara County.  
Prior to joining the Santa Maria Valley Chamber, Glenn spent five years as President/CEO for the Visalia (CA) Chamber of Commerce, leading that Chamber through a complete update of its programs to deliver real value to its members and community, while also establishing the Chamber as an influential voice in local policy decision making.
In addition to his work with Chambers, Glenn has professional experience in economic development, tourism, and convention management.  An innovator
in the fields of organizational management and leadership development, Glenn has been successful in creating value through enhancing existing opportunities and creating new programs.   He is a strong advocate for including all stakeholders in decision making and in continually adding value to the membership/customer experience.
Glenn brings two decades of experience and leadership to bear on his passions of personal leadership, organizational excellence, and the power of partnering to achieve goals. He is an association management professional having served as executive director of nonprofit organizations in Utah, California, and Nevada.  
Glenn holds a Bachelors of Arts degree in Human Resource Management and a Masters degree in Business Education/Business Information Systems, both from Utah State University. While at Utah State University, Glenn was instrumental in the creation and launch of the Shingo Prize for Excellence in Manufacturing, which recognizes manufacturing excellence in organizations in Canada, Mexico, and the United States.
As a community leader, Glenn is an active member and leader of several organizations addressing access to the arts, improvement of local schools, and youth leadership development.   Glenn has also been part of a number of political campaigns. Professionally, Glenn serves on a number of local, regional, and national boards focused on business advocacy, economic development/workforce and youth leadership. Glenn has been recognized with a variety of industry awards and certifications, most recently earning the prestigious Accredited Chamber Executive designation from the Western Association of Chamber Executives.
Glenn has served in numerous leadership and training positions for his church, community, and professional organizations.  He finds great joy in being a husband to Shana and father to Joshua (Amanda), Jessica (Bowen), Samuel, and Sydney, and most recently as grandfather to Kimberly and Penelope!
Jim O'Neill
Wittenburg, O'Neill & Gray  

Laurie Tamura
Urban Planning Concepts
Marie Silva
Santa Barbara County Probation
John Will
JF Will Construction
Jerry Yeates
Retired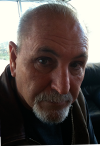 Etta Waterfield
Executive Director
Etta is the Executive Director of the Santa Maria Police Council, a non-profit organization that was established in August 2007 by a group of dedicated citizens who wanted to make a difference in their community (she is also a founding member).
She was elected to the Santa Maria City Council in November 2014. As an elected official, Etta is an Alternate Member of Santa Barbara County Association of Governments Board (SBCAG), Air Pollution Control District Board (APCD), Multi-Jurisdictional Solid Waste Task Group, and LAFCO.
As former District Representative for Senator Sam Blakeslee, she represented the Senator throughout the 15th District with an emphasis on Northern Santa Barbara County. Prior to that, she worked for more than a decade with the Santa Maria Valley Chamber of Commerce Economic Development Commission (EDC) and the Santa Maria Economic Development Association (EDA).